School scholarships in Kenya
Empowerment
through education
The Big Girls Foundation operates at the feet of Mount Kilimanjaro in the Amboseli-Tsavo-Kilimanjaro area in Kenya. We provide help in the form of scholarships to fund elementary and secondary school students in need and provide additional support such as teaching material or hygiene products.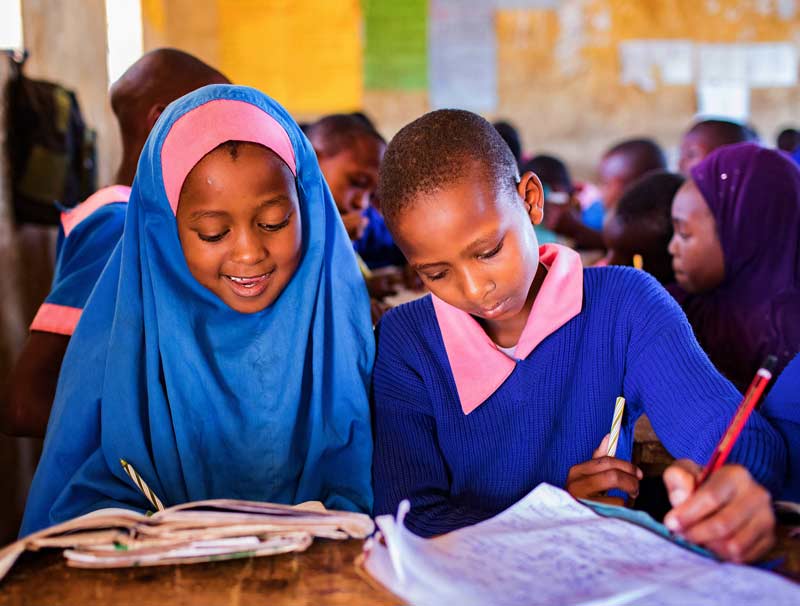 Selecting scholarship recipients
To guarantee that our help reaches the girls with highest need for support, we collaborate
with an Education Committee which has been established by the Big Life Foundation.
The Committee consists of five members, living right in the communities and represent different
zones of the Amboseli area. The members know their communities well, including the
challenges faced by girls. Female community representatives identify girls with the highest need
for support and propose them to the Education Committee and the Big Girls Foundation.
The Education Committee has worked over the years to support many girls in their education and
provided them with a safe environment. Some of the girls have gone on to university and we
hope that with our continued support we can enable many more.
Only with your help, we can make a difference and provide girls access to resources needed
for a better life. We guarantee that 100% of the donations go directly to the girls and our projects.
Funds for scholarship recipients go directly to partner schools to ensure that it is used for the intended purpose. Certificates are provided by the schools to give transparency on a scholar's progress.
You want to support us?
This is how the scholarship program works
You chose the annual donation amount and we match you with a corresponding scholarship recipient recommended by the education committee in Kenya
If desired, we will help you build a relationship with your scholar with regular updates and letters from your scholar
We ensure that 100% of your donation is used for your scholarship recipient and directly payed to the school
You will receive a donation receipt for your tax declaration
We will inform you about the Big Girls Foundation donations, scholarship recipients and their achievements on an annual basis through our end-of-year report
Sign up for a scholarship